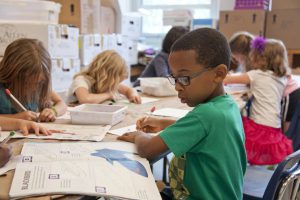 Aylett Family Wellness welcomes students back to school for a fun and exciting new school year. We have a few tips for families to help get students off to a great start!
Always stay current on required immunizations and health screenings, including sports physicals
Be sure to inform the school of any medical conditions that may require staff to help administer medications
Check in with your student to stay informed about their experiences at school
Do not be afraid to seek help if your student is struggling with difficult or negative emotions
Eat healthy, nutritious meals that help ready your body and mind for a day of learning
Follow the school's COVID guidelines to support a healthy learning environment and the safety of students, staff and their families
Get a good night's sleep every night!
Remember, the Aylett Family Wellness team is here to help your family achieve the best health possible. With our onsite clinic, patient pharmacy and lab, and a team of world-class providers, we go the extra mile so you don't have to.
Give us a call today with any questions or concerns, or to schedule a visit for your student or other family members: 804-769-2015. We ARE accepting new patients!